Bigg Boss OTT: Nishant Bhat sacrifices his chance to win 'Ticket to Finale' while competing with friend Raqesh Bapat; says 'I don't take shortcuts'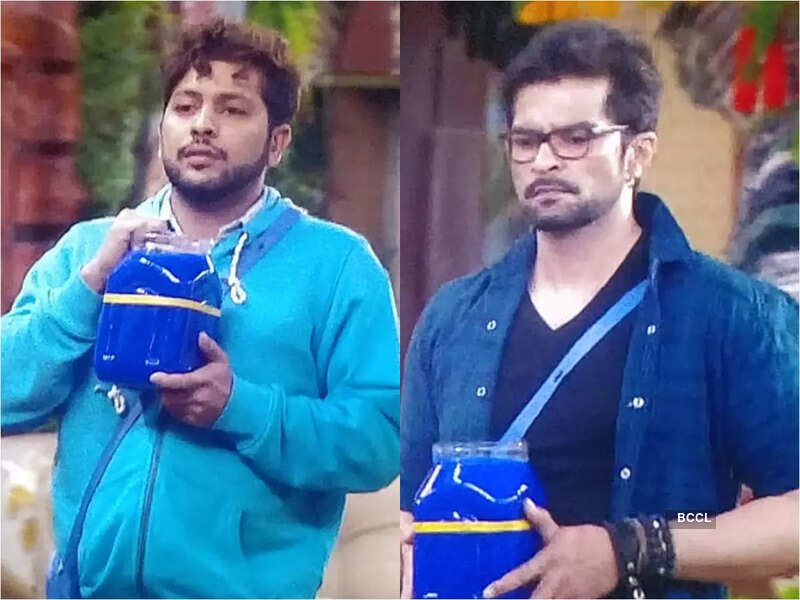 In the latest episode of Bigg Boss OTT, Ticket to Finale Task is announced where the contestants get a chance to fight for it. Divya Agarwal is the only contestant, who gets a chance to straight go the semi-final round, because of winning favourable votes from audience.
During the task, Nishant Bhat and Raqesh Bapat are pitted against each other. They are required to walk with a jar filled of water and the person, whose water gets spilled by self or the opponent member will be out from the race.
Here, Nishant and Raqesh being good friends, the former takes a major decision.
As Nishant and Raqesh walk holding the jars to themselves, the former says, "I want to give a speech. I have come a long way in this house and it is also very important to everyone else in this house. But one thing I have learnt is, never take shortcuts in life."
As he says this, everyone gives their reaction thinking that Nishant is about to give up. Pratik, Neha and other try to convince him not to sacrifice.
Raqesh keeps walking and Nishant after a point throws his jar away. He gives up the chance to fight for the ticket to finale and says, "This I have done for myself and not for anybody else. I believe in myself that I can go ahead in the game even without fighting for Ticket to Finale. I don't take shortcuts in life. This is my way of playing it."
With this, Divya, Pratik, Neha and Raqesh will fight in the semi-final round.