Mumbai: The latest episode (Bigg Boss OTT Written Update) of Bigg Boss OTT also started with a song like the rest of the day. Nishant and Moose were seen dancing together. Neha embraces Bhasin and first Prateek and later Shamita Shetty. Nishant then asks Divya to make breakfast. That's when Divya says that she misses whenever she has to make something. Divya rakesh tells Bapat that no one wishes her good morning. She says I went to make friends with Shamita but they didn't accept her. Nishant is his good friend, but he prefers moose and symbol. She feels lonely.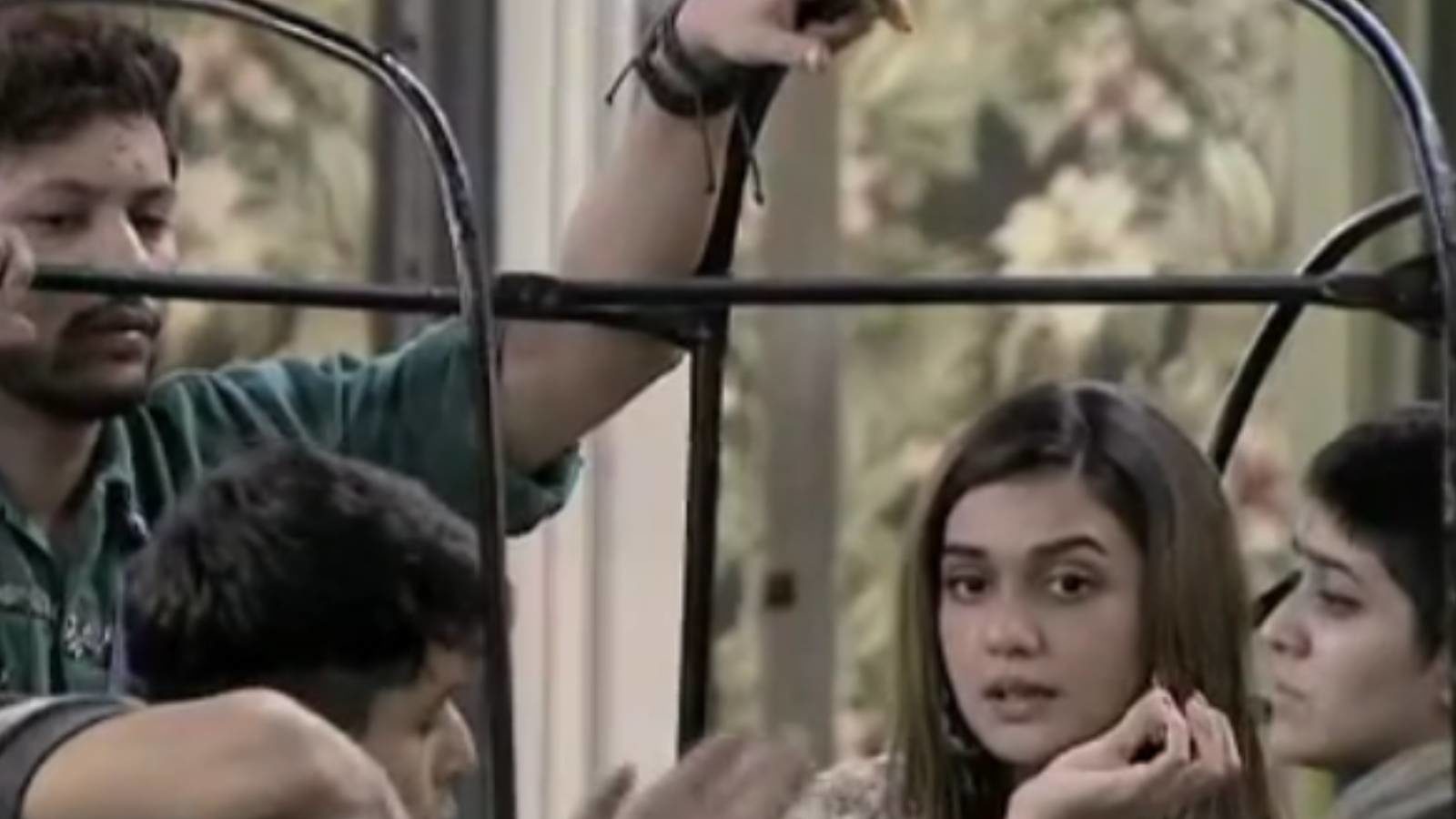 Seeing Divya sitting alone, Neha goes to her and gives her courage. She says that everyone here feels lonely every day. Bigg Boss then gives 5 contestants nominated for elimination in the last episode a task to keep themselves safe. Rakesh and Nishant are earlier asked to select two people and give them disadvantage in the task so that they cannot be saved.
Nishant and Rakesh (Raqesh Nishant Fight) decide together. Rakesh takes the name of moose and symbol. While Shamita and Neha.' Initially, the names of the two are not agreed upon. Rakesh asks Shamita to save. Nishant says Shamita and Neha never perform well in the task. He says symbols and moose are strong. While Rakesh describes Shamita as strong. If the two do not seem to agree, Rakesh himself is worried about both being nominated. In the end both agree on Pratik and Neha's name.
After deciding he announces. Symbols on this, get angry with Rakesh. He says he took the name of the symbol because he is a man. Pratik says, 'What do you mean man? Are girls weak? How much does it matter?' Rakesh asks Prateek to sit quietly. There is an argument between the two about the strength of the boy and the girl. Symbols for this also clash with Shamita.
Then give the Bigg Boss task (Bigg Boss Task). Under this task, all the three people who sit in an autorickshaw parked in the garden will be safe. This task will be in 5 rounds. Pratik and Neha had disadvantage so they were already in danger zone. Later Neha herself also refuses to complete the task. She seems to be weakening in the task and abuses other contestants. This causes the task to be canceled. Bigg Boss nominates all the five contestants as a punishment.
There is a fight between the housemates after the task is cancelled. Nishant describes Pratik as emotional. Neha expresses her desire not to stay in the Bigg Boss house. Rakesh also says yes to them. Shamita and Rakesh argue again. Shamita is seen crying after Rakesh leaves. Right there, Pratik describes Divya as his sister Prerna. In the end, Bigg Boss presents a report card in which the public is happy with his performance.