Jasmin Bhasin trolled for disrespecting Bigg Boss 13 winner Sidharth Shukla in Viral Video ps
Mumbai: Newlyweds Rahul Vaidya (Rahul Vaidya) and Disha Parmar (Disha Parmar) left on a lunch date on Friday. Where the couple was joined by Rahul's former Bigg Boss 14 co-contestants Ali Goni (Aly Goni) and Jasmine Bhasin (Jasmin Bhasin). Ali also shared a photo in an Insta Story from his double date in which he was seen enjoying his lavish food at a posh restaurant. However, what caught everyone's attention was disha and Jasmine's alleged discussion on Bigg Boss 13 winner Siddharth Shukla (Sidharth Shukla), which users are now trolling Jasmine Bhasin.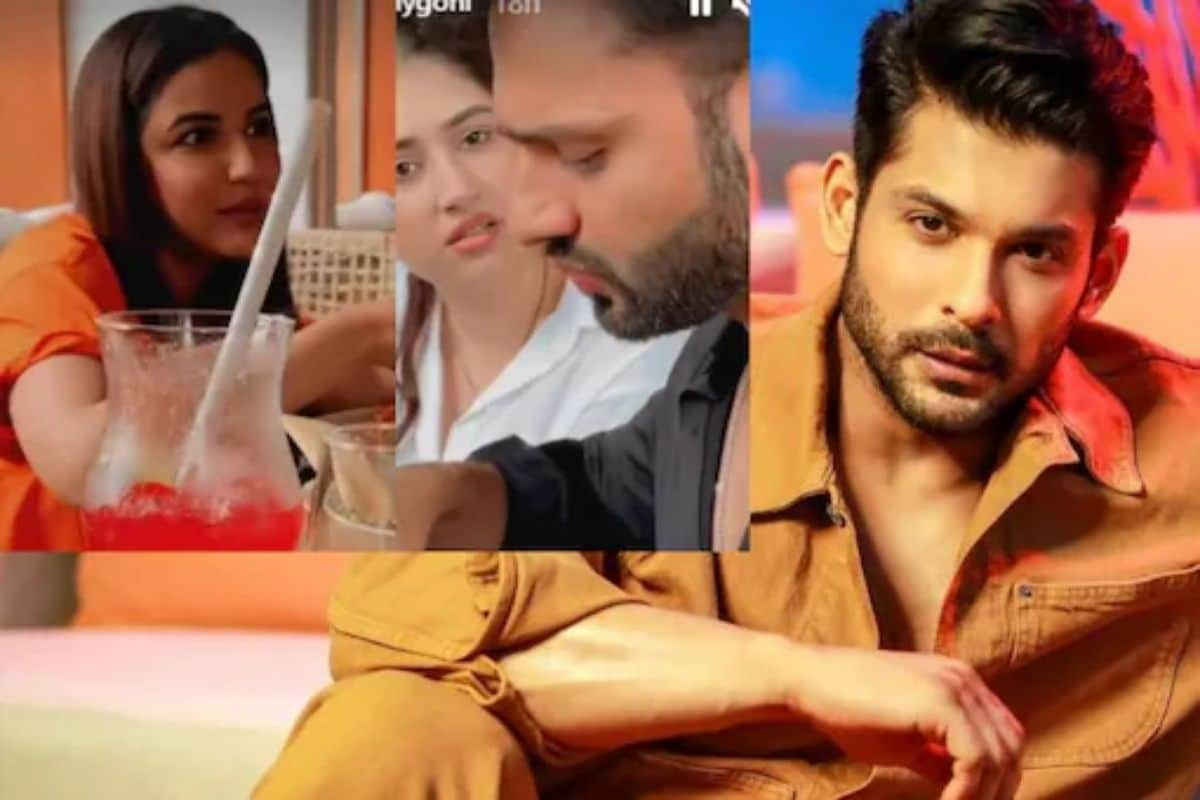 In fact, at one point, Disha is heard asking Rahul, "Will Siddharth come every season?" To which Jasmine responded in the video, "As long as Manisha stays." Many say jasmine bhasin is talking about the chief content officer of Mass Entertainment Hindi Viacom 18. Tell me, many reports claim that Siddharth and Manisha Sharma are close friends.
As soon as the video went viral, Siddharth Shukla's fans started trolling Jasmine for "insulting" her favourite star. Jasmine Bhasin tweeted to make her point on the matter, in which she writes: 'It's completely misunderstood. We weren't talking about Sid or anyone related, it was a long and fun conversation. Chill Friends, Siddharth Shukla is my good friend and favourite co-star.'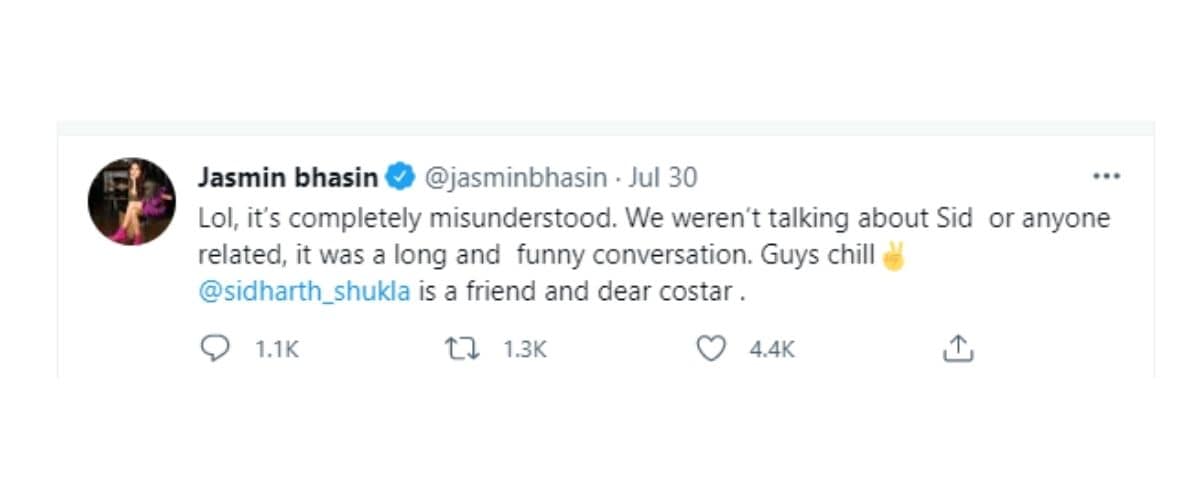 Jasmine Bhasin tweeted about the viral video. (Photo courtesy: Twitter: @jasminbhasin)
Interestingly, Jasmine and Siddharth have worked together in the TV show Dil Se Dil Tak and have also been good friends at one time. Jasmine also came as a supporter of Siddharth in Bigg Boss Season 13. On the other hand, Siddharth Shukla had arrived as a senior in Bigg Boss 14. Jasmine Bhasin also arrived as a contestant this season.