Kapil Sharma-Bharti Singh sing 'Baspan Ka Pyaar' song, fan runs away after hearing, watch funny video
Mumbai: Comedy king Kapil Sharma (Kapil Sharma) and laughter queen Bharti Singh (Bharti Singh) laugh and laugh whenever they come together. This time too something similar happened when a fan arrived to meet the two on the way. During that time both the stars did something that prevented the fan from stopping laughing. Kapil Sharma and Bharti Singh shared a video on their Instagram stories. This video of the two is going viral.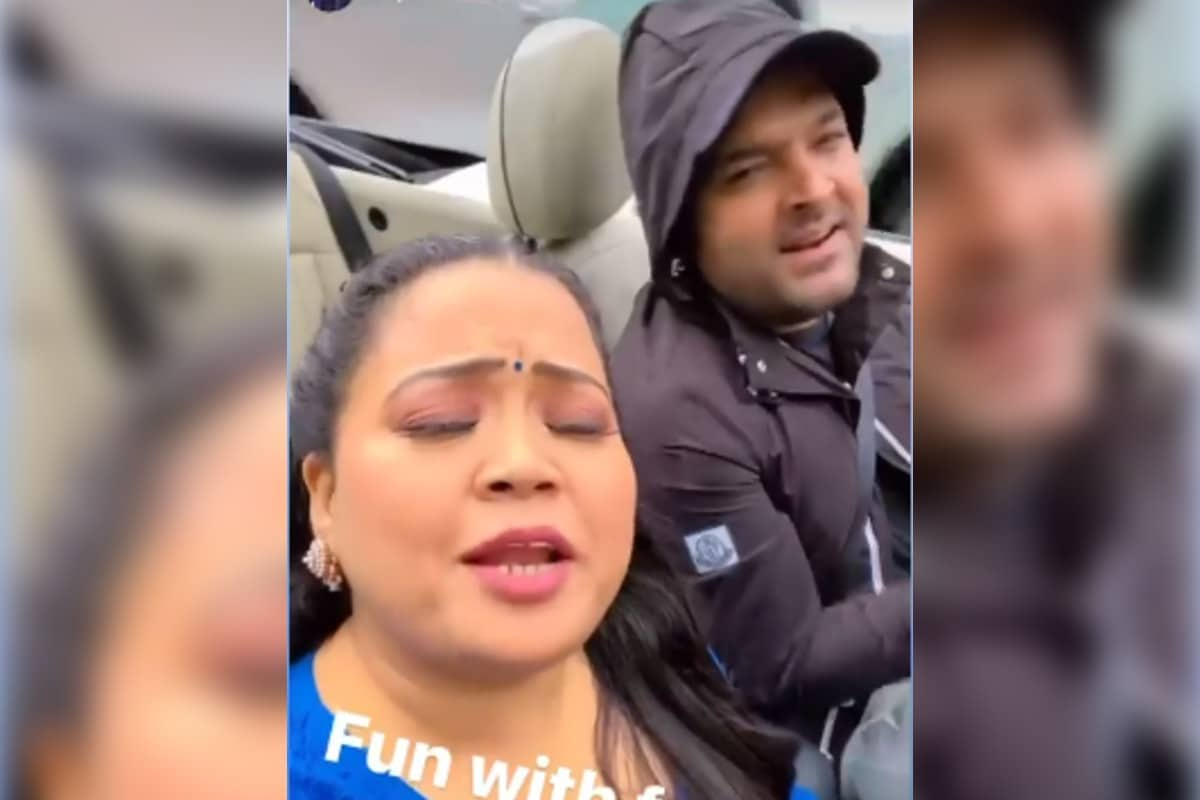 The video shared shows Kapil Shrama (Kapil Sharma Video) and Bharti Singh singing today's viral hit song 'Baspan Ka Pyaar' (Baspan Ka Pyar). His song seemed to show that the fan who was photographed with him would run away before he was photographed. In the video you can see Kapil and Bharti sitting in a car and singing the love of baspan. Then he turned the camera towards his fan, which made his fan run. During that time, Bharti says, "This is sweetheart. Where are you running? Stop stop. Take a photo."
Kapil Shrama and Bharti Singh are singing the song 'Baspan Ka Pyaar' so loudly that no one will miss the laughter. Earlier, another video of Bharti Singh appearing to be opposite Nora Fatehi (Nora Fatehi) and Bharti Singh (Bharti Singh) was going viral. The two were seen dancing to the superhit song 'Yeh Mera Dil Pyaar Ka Deewana' with Harsh Limbachia (Haarsh limbachiyaa). Bharti did not like Harsh's adhesive dance with Nora, in which she was seen angrily dragging Red Ho Nora Fatehi (Nora Fatehi) on stage.