Mumbai: The upcoming episode of 'Kaun Banega Crorepati 13' (KBC 13) will feature contestantactress Deepika Padukone (Deepika Padukone) and filmmaker Farah Khan (Farah Khan). Celebrity guests come to 'KBC 13' every Friday. This episode is known as 'Fantastic Friday'. The makers recently shared the promo video. In this video you can see Deepika and Farah sitting in the hot seat in front of Amitabh Bachchan (Amitabh Bachchan).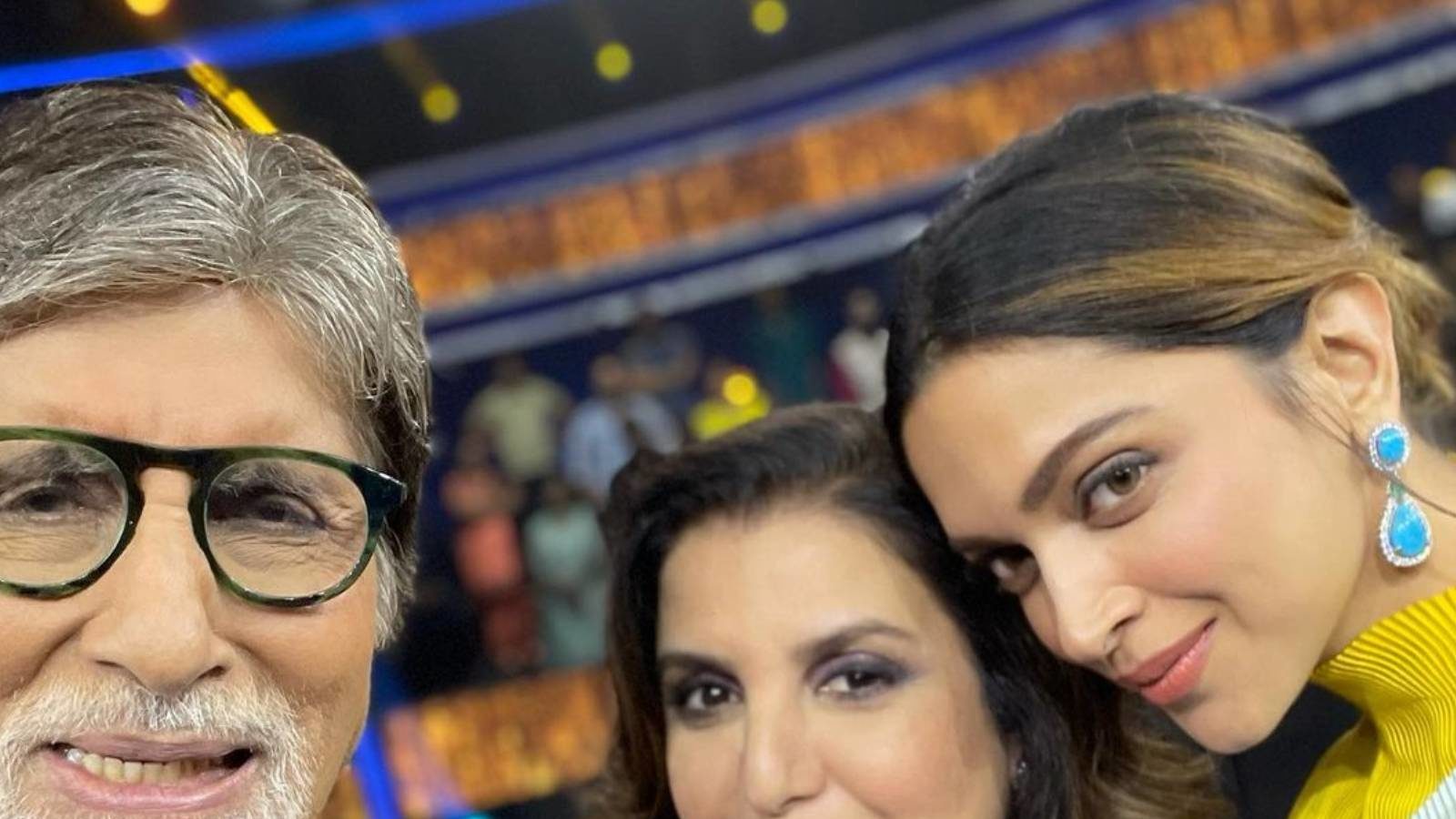 The video talks about Amitabh Bachchan (Amitabh Bachchan), Deepika's eating habits (Deepika Food Habits) and Farah's biryani. At the beginning of the video, Amitabh Bachchan says, "You are very famous for eating and drinking. Deepika ji, let me tell you. A common man eats three meals a day as a food and drink. Breakfast, lunch and dinner. Tell the audience that she (Deepika) eats every three minutes." Deepika and the audience on the show laugh. Meanwhile, Farah sitting next to Deepika is surprised.
Amitabh Bachchan adds, "Every three minutes, one of his men comes. Taking the donga. But it never happened so much that ask amitji, will you take it? Not at all. Deepika reacts to it. "It's not true at all," she says. I was just about to say. Whenever I always opened my food box and Amitji would come and see my box and say, "What are you eating, what you are eating and eat my whole box." Then Farah Khan also tells Big B that Deepika does it with her because she brings food from home.
Then, Amitabh Bachchan tells Farah Khan (Farah Khan Biryani), "Devi ji, you who keep feeding biryani to your artists. You've fed everyone. We've also worked with you, not once asked, sir, you'll eat biryani." Farah Khan says, "Sir, you're a vegetarian. And there is no such thing as vegetarian biryani in our house. This is called vegetable pulao. It is not called biryani. I'll bring you, sir."