Mammootty's breakthrough through 'Munnetra' -Sreekumaran Thampi Dear Mammootty celebrates his 70th birthday with a heart-rend
Heartiest birthday wishes to dear Mammootty on his 70th birthday. Mammootty is the most handsome actor malayalam has seen since Premnazir. The voice grandeur, the height and the corresponding body language add to the personality of the actor Mammootty. I first met Mammootty when I came to Thiruvananthapuram to play the lead in 'Pragatham', produced by Subrahmanyam Kumar and directed by me.
Before that, he had acted in some films, but I had never seen them. I was told about Mammootty by actor Sukumaran, who showed me a photo of Nana coming to the cinema weekly during a flight from Chennai to Thiruvananthapuram.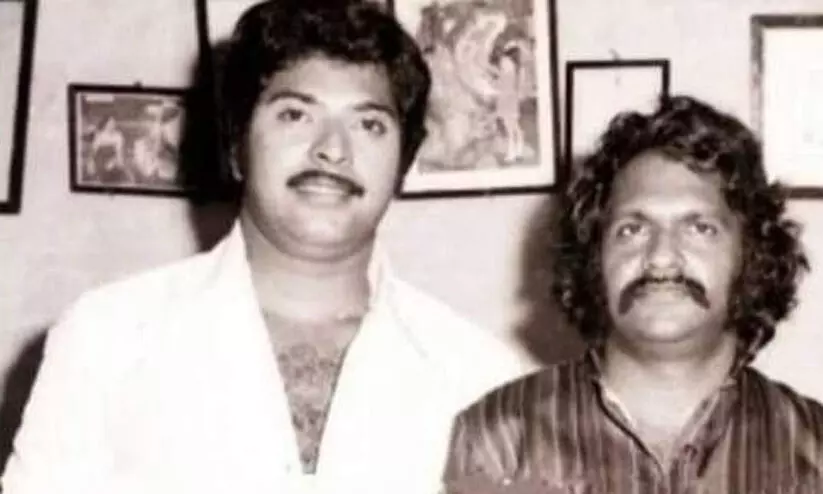 'This young man is good. Sir, try it,' said Sukumaran. In 'Munnetra', Mammootty was the hero and Rathish was the villain. Mammootty's advance from there was amazing. It was his constant learning, perseverance, hard work and self-practice disdiscipline that made Mammootty a great actor. After 'Munnetra', Mammootty also became the hero of 'Called, Call'. But the film did not succeed in theaters. But surprisingly, the film was the most watched by the audience on my film channel on YouTube.
Even the hit films 'Youth Festival' and 'Relatives And Enemies' directed by me were left behind by 'Called and Called'. I appreciate the eternal youth of the temple. New heroes should meet Mammootty and learn how an actor should keep his body. I wish Mammootty and his family all the best.