Shiddat Movie Review: Sunny Kaushal-Radhika Madan's love doesn't work magic, not 'Shiddat' in story itself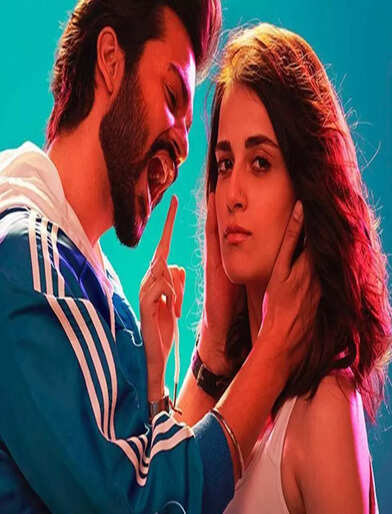 Raunak Kotestory
What does a person not do in love! Jaggi (Sunny Kaushal) is a young ash. He loves Kartika (Radhika Madan). In his love, he changes his life. In the hope that one day he will be able to find it. Jaggi feels that Kartika is her soulmate. But his love journey is not that easy. It has perspirations, face the truth, love unilaterally. So will Jaggi find his love? Will he be able to prove his love? 'Sh Didat' is the story of love's passion just like its name.review
This is a first-sight love for Jaggi (Sunny Kaushal). Love at First Site. He sees Karthika (Radhika Madan) leaving the swimming pool. But this spark of love does not flare up immediately, he says, 'Hate is the first ladder of love', this story grows in some way. Jaggi tries to woo Kartika in every way. Director Kunal Deshmukh tries to woo us like love stories of the 90s,
Which has been given modern setup as on date. However, one-sided love makes one a little nervous to see a hope that is obsessive for a girl. He can't hear 'no'. In the 90s, not only did such stories appear on the cinematic screen, but it was also celebrated on silver screen as a form of dance and dance. 'Sh Didat' seems very close to it. But the good thing is that writers Sridhar Raghavan and Dhiraj Ratan have given the girl every chance in the story. She is of today's time. It is independent. He knows how to make a decision for himself.'Sh Didat' is an obsessive love story mainly woven according to the hero jaggi of the story. His passion is crazy and he has been given adequate time to convey this to the hearts and minds of the audience. The first half of the film is entirely focused on campus romance. It has flirts, a lot of dancing and singing. However, one thing that holds you back is curiosity as to what is going to happen next in this love story.
'Sh Didat' doesn't have many characters. But all those who are there have been well prepared. The story of Mohit Raina and Diana Penty reflects a lack of faith. He is only supportive around the main story of the film. The complexity in Sunny Kaushal's character is that she is an obsessive lover with some boundaries around her. Yet he gives his best to prove himself. However, the graph of his character is so volatile that it becomes difficult to believe it after some time. Radhika Madan falters in showing Off Kartika's inner struggles on screen. Their strugal is clearly visible. Mohit Raina's kastag as Gautam is good. He plays an immigration lawyer. Diana Penty looks beautiful in her character. However, his character could have been refined a little more. Sachin-Jigar's music is above average in 'Sh Didat' as a love story. It lures you while watching the film. Amlendu Chaudhary's cinematography also impresses.

The biggest problem with 'Shiddat' is that it may sound exciting on paper, but it seems to be drawn to the screen. Especially in the second half, the film looks slow. The story sometimes goes far and absurd. However, there is a suspense that keeps you hooked as an audience. Well, there is also a fact that in today's world where reality films are in vogue, we rarely see such an obsessive, crazy and a little raw love story. 'Sh Didat' doesn't affect you too much, but it definitely leaves an impression.